WELCOME TO YEAR 5!
Taught by Mrs Graham and Mrs Macintosh
Welcome back to SummerTerm.
We have a lot of exciting things coming up including a trip to the Discovery Museum to snoop in their archives.
Summer Term's Learning
Science - Materials and Properties with Mrs Macintosh on Thursdays
Topic- Stone Age to Iron Age (Tuesdays of Summer 1 with Mrs Graham)
-Local History: Shipbuilding (Tuesdays of Summer 2 with Mrs Graham)
We will be continuing with 6 new children doing Rock-a-lele on a Tuesday, as well as the whole class participating in a Pop Vocal Project on a Friday afternoon.
PE will continue with Miss Ritchie on a Wednesday afternoon.
Important Information
Power Maths and Power Literacy homework is given out every Monday to be returned by Friday .
P.E. is every Wednesday- please ensure P.E. kits remain in lockers.
Miss Ritchie will be teaching Year 5 PE this term- she has some fantastic things planned.
Please remember to read at home every night and have your reading diary signed by and adult.
We are amazing readers here at Grange Park and many of our children have 'Legendary' fluency due to them reading aloud at home every night!
Children are taking real responsibility for their reading. We have started a fresh list from October- we are now collecting names for children who have read 6/7 days a week and so far we have lots on the list.
Thank you for your continuing support!
FAB LAB
Today, some of the Year 5 children attended a fantastic resource at Sunderland University called FAB LAB!
They were able to design and print their own t-shirts and use CAD to create key rings with their name on.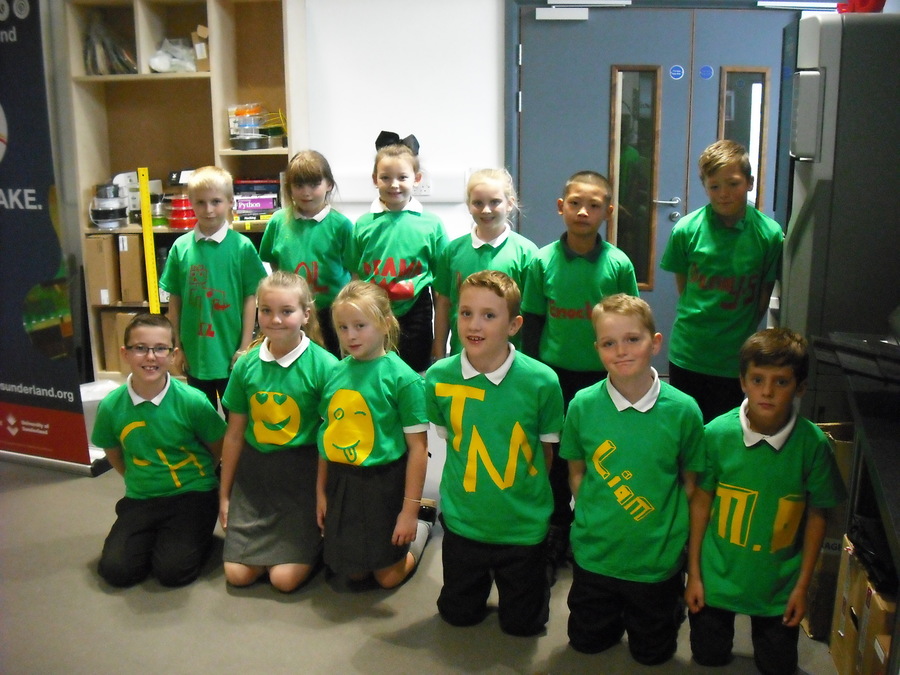 Day two at Fab Lab
The children had an amazing day making circuit boards and asking and answering questions using Morse Code.