Learning Enhancement Visits
Year 3 Broom House Farm
With thanks to The Sir Tom Cowie Trust, Year 3 were able to experience life on a real working farm. They will be lucky enough to visit the farm again in the spring and summer to explore how the environment has changed.
Year 5 River Wear Trust
To help support their Geography topic of Rivers, Year 5 went to Weardale to carry out some fieldwork which included getting into the river to take some measurements.
Year 5 - River Wear - Seaburn
For the second part of their fieldwork to support their Geography topic, Year 5 headed to the mouth of the River Wear at Seaburn. They followed the river walking from the riverside at the Stadium of Light, under the bridges, by the glass centre, around the marina and to Roker Beach (and back!)
Year 5 - River Wear - Daisy Arts
A company called Daisy Arts (kindly funded by the Sir Tom Cowie Foundation) worked with Year 5 as part of their project on the River Wear. They have been collecting information for voiceovers and creating some wonderful creative writing. They then created a patchwork river to display in school.
Year 6 Marsden Beach
Year 6 visited Marsden Rock and Souter Lighthouse where they had a geology lesson to help support their geography question; 'Would we rather live on the east or west coast?'
Year 4 Winter Gardens
The class looked at how Sunderland has changed over time by comparing maps as well as looking at the history of Sunderland's ship building.
Year 4 National Glass Centre
Year 4 had a spectacular morning at The Glass Centre. They explored the museum and history of glass, as well as an art exhibition. After they explored the gallery, they then made their own glass ceramic decorations. They were lucky enough to also watch a glass blowing workshop where one of the workers made a bowl!
The Sir Tom Cowie Foundation
We are feel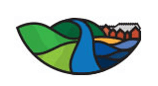 incredibly privileged to work with the Foundation. Their aim is to provide a wealth of experiences for children and Grange Park pupils have indulged in many great opportunities thanks to the generosity of the foundation. We have been gifted trips to Beamish for our Year 4 class, Fab Lab for Year 5, Lambton Park for Year 6, Broom House Farm for Year 3 and class sets of beautiful reading books by Vicky Cowie and illustrated by Charlie Mackesy.
The primary purpose of the Trust is to fund projects which provide opportunities for young people and improve quality of life in
less affluent communities in the City of Sunderland and County Durham. In addition, the Trust looks to support projects looking to link people living in the rural environment with the countryside and the natural environment. The Trustees also look to support projects proposing to conserve and maintain historic and important buildings and projects looking to conserve and maintain wildlife and, particularly, threatened species in our region.
Geographically, the Trust primarily supports projects in the City of Sunderland where Sir Tom was born, the area of Derwentside in County Durham where he lived, and the valleys of Teesdale and Weardale, which were landscapes he loved.